Veterinary Technology Program beginning in 2024!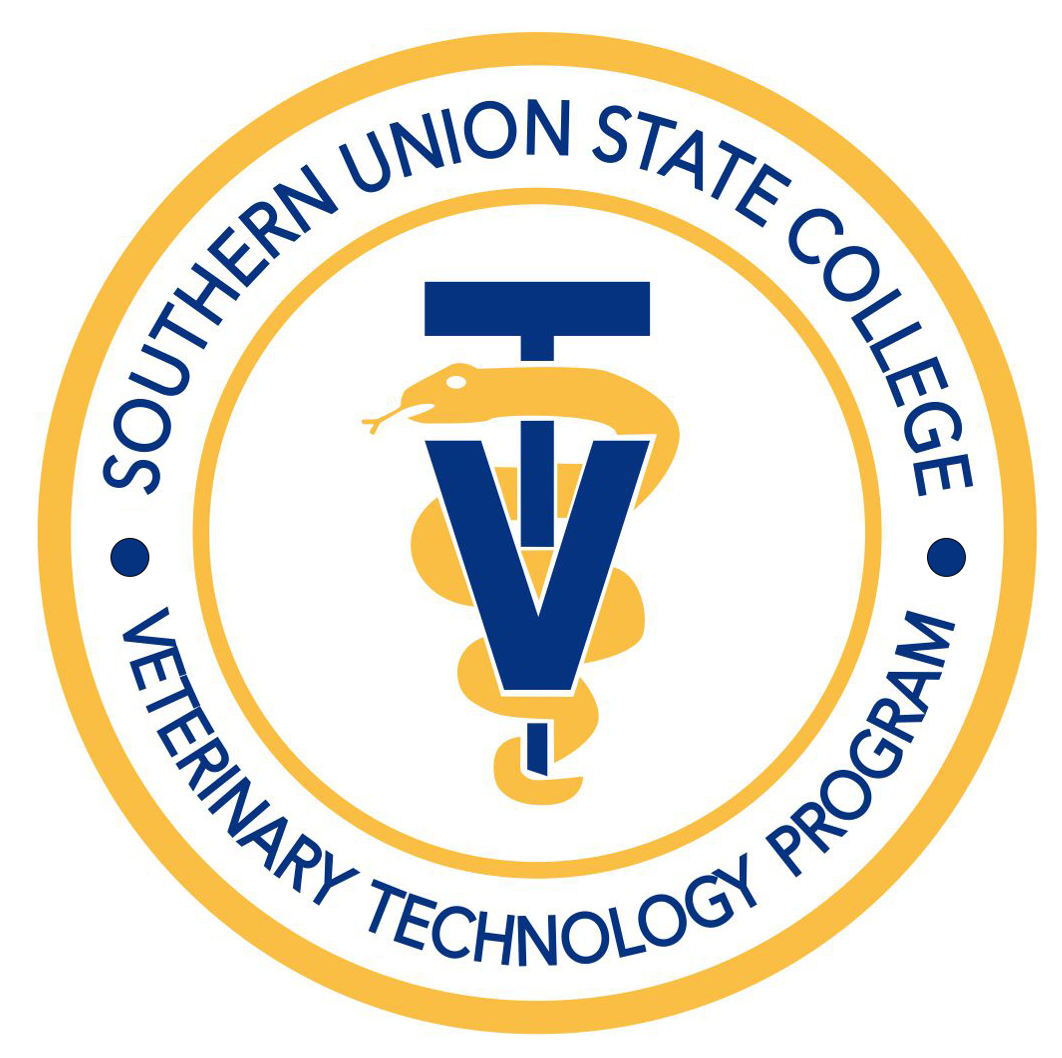 Achieve career success and satisfaction with a degree in Veterinary Technology at Southern Union State Community College! As a Veterinary Technician, you will be an essential member of the veterinary team, working alongside Doctors of Veterinary Medicine to provide care to animal patients of all kinds and communicating compassionately with the clients to whom they belong. Career growth in veterinary medicine is exponential with abundant opportunities for advancement, job security, and professional longevity.
Program Information
Veterinary Technicians, also known as Vet Techs, are licensed veterinary professionals who have graduated from a veterinary technology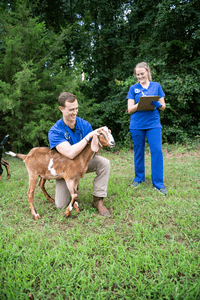 program, have passed the Veterinary Technician National Examination, have applied for licensure with the state veterinary board or legislative body, and who achieve continuing education hours annually (depending on the state). Vet Techs perform veterinary tasks under various levels of supervision at the direction of a veterinarian. With the exceptions of performing surgery, diagnosing and prescribing, Licensed Veterinary Technicians (LVTs) are trained to perform many of the same skills as Veterinarians and are most similar to Registered Nurses (RN) in the field of human medicine. Vet Techs are veterinary professionals that serve as indispensable members of the veterinary healthcare team and have been formally educated in the science and clinical nursing care of animals.
Southern Union's Veterinary Technology Program curriculum is a rigorous two-year program aimed at providing an excellent educational foundation for a career as a Licensed Veterinary Technician. Our curriculum will prepare students to enter into the field of veterinary medicine and expose them to the limitless career opportunities within it. The program will require an average of 25 hours per week engaging students in the classroom and laboratory in addition to providing opportunities for clinical hands-on experiences off campus. Upon completion of the program, our students will be awarded an Associate of Applied Sciences degree in Veterinary Technology, should be eligible to apply for the Veterinary Technician National Examination (VTNE) and, upon satisfactory passing of the exam, state licensure as a Licensed Veterinary Technician (LVT).
Our Vet Tech Program is one of three programs in Alabama and is the only on-campus program in the State. On-campus paired with off-campus clinical site learning uniquely prepares students to be qualified veterinary professionals by the time they graduate.
Program graduates will be equipped with the skills and education necessary to be leaders in practice management, animal behavior, veterinary technology education, specialized and general veterinary practice, companion and farm animal medicine, wildlife rehabilitation and conservation, zoo and shelter medicine, industry sales and business, research, military and government service, public health and safety and beyond.
Accepting only the top applicants, this program demands a commitment of focus, professionalism and excellence from its students. The integration of hard-earned academic and clinical achievement provides avenues for career growth, networking, and advancement as a qualified and modern Veterinary Technician. Applicants should have a general aptitude for math and science (general and biological) and demonstrate exceptional decision-making and communication skills as well as general goodness of character. Students considering a career path in veterinary medicine must know that while it is a rewarding profession, it can be challenging mentally, emotionally and physically. Many employment opportunities may require advanced education and/or experience. Weekend, after hours, and holiday work schedules are not uncommon. The Veterinary Technology profession is a standalone professional career and this program is not intended to be a pathway for individuals seeking a career as a Veterinarian.
*Students will be required to travel to approved clinical sites throughout the program curriculum. Clinical sites are typically located within a 75 mile radius of the base campus, but some opportunities may extend beyond that radius. Students may request to be assigned to preceptorships at approved clinical sites across Alabama depending on clinical site availability and student class size.
Program Goals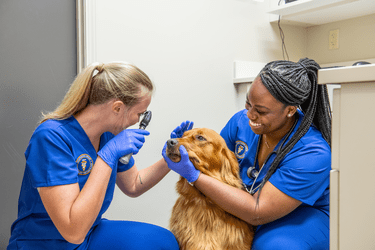 At SUSCC you will learn:
What it means to be a Licensed Veterinary Technician, and thus a veterinary professional essential to the veterinary health care team

How to apply knowledge and provide clinical veterinary nursing care to a wide range of animal species

Veterinary laboratory and clinical procedures such as those associated with patient assessment, pharmacy and pharmacology, radiography, pathology, dentistry, anesthesia and analgesia, surgical assisting and veterinary nursing care, hospice and end of life care including euthanasia, emergency response, wound care, nutrition, venipuncture/phlebotomy, catheterization, blood chemistry and serological testing, specimen analysis, nutrition and much more

To view the AVMA CVTEA

Veterinary Technology Student Essential and Recommended Skills List

visit :

https://www.avma.org/education/center-for-veterinary-accreditation/committee-veterinary-technician-education-activities/cvtea-accreditation-policies-and-procedures-appendix-h
Program Statistics
Veterinary Technology Employment statistics:
Now is a great time to enter into the veterinary profession as a veterinary technician! State and National initiatives are focusing on the advancement and utilization of vet techs like never before. Veterinary Technicians are in high demand in Alabama with only 478 technicians and 1859 veterinarians reported by the State Board of Veterinary Medical Examiners in 2023.
The United States Bureau of Labor Statistics reported a National estimate of $18.39 (mean hourly wage) and a median annual wage of $36,850 for Veterinary Technicians in 2021. https://www.bls.gov/oes/current/oes292056.htm#ind
"Employment of veterinary technologists and technicians is projected to grow 20 percent from 2021 to 2031, much faster than the average for all occupations. About 15,500 openings for veterinary technologists and technicians are projected each year, on average, over the decade." - US Bureau of Labor Statistics (last updated 9/28/22)
Program Resource Links
To learn more about some of the possibilities as a Vet Tech visit the resource links below:
Accreditation Information
Southern Union State Community College's Veterinary Technology Program is accredited by the SACSCOC (Southern Association of Colleges and Schools Commission on Colleges) and is seeking accreditation as a new veterinary technology education program from the American Veterinary Medical Association (AVMA) Committee on Veterinary Technician Education and Activities (CVTEA).
Graduation from a veterinary technology/veterinary nursing education program accredited by the CVTEA is the main pathway for eligibility to sit for licensure examinations. The program will submit the formal application material required in the CVTEA pre-accreditation stage. Submission of this documentation does not assure that the program will be granted initial or full accreditation status. Achievement of initial accreditation status signifies satisfactory progress toward accreditation, and does not assure that the program will be granted full accreditation. Should the Southern Union State Community College Veterinary Technology Program fail to be accepted by CVTEA for consideration of Initial or Full Accreditation status within the planned time frame, SUSCC may delay program dates and timelines until such approval is granted by CVTEA. Any students that have successfully met the VET admissions requirements and/or completed VET courses may be referred to other accredited, established VET programs in the Alabama Community College System, or graduation timelines may be delayed.
Program Admission Requirements
Campus location information:
Southern Union State Community College- Valley Campus*
321 Fob James Drive, Valley, AL 36854
Phone: 334-756-4151
Conta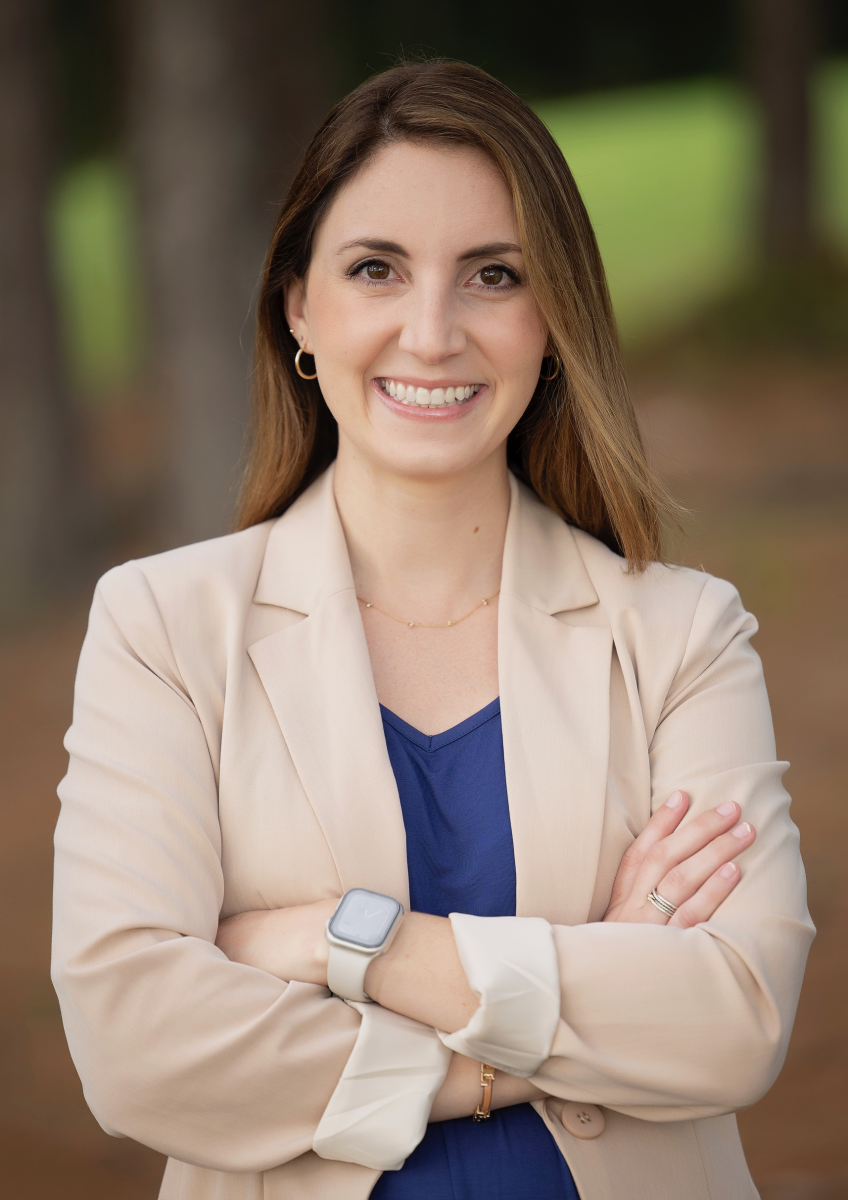 ct Information
Hayley Pritchard
Veterinary Technology Program Director
321 Fob James Drive
Valley, AL 36854
Phone: (334) 756-4151 Ext. 5207
Email: hpritchard@suscc.edu