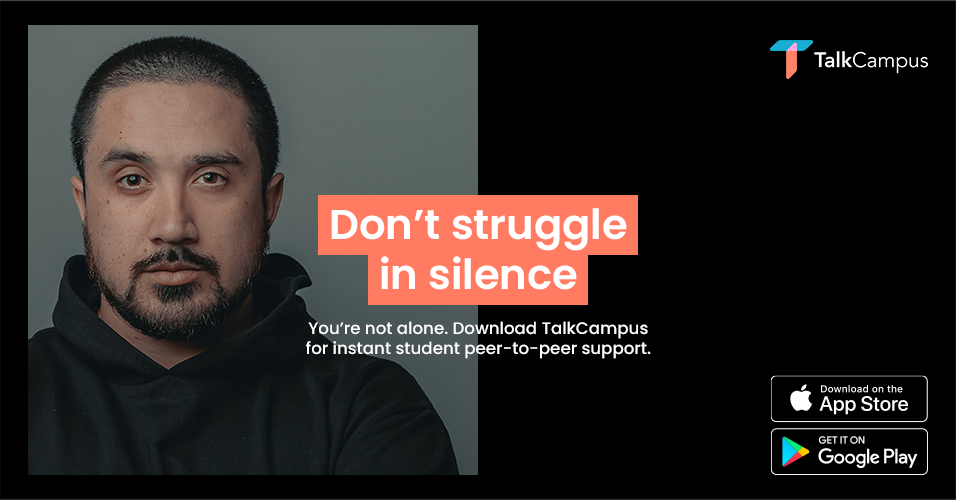 Don't Struggle in Silence
TalkCampus is a network exclusively for students to share the ups and downs of life. Use your SU email address to sign-up and connect with other students worldwide. TalkCampus is a safe place where you can talk anonymously about anything without judgements. Give and get support in real time, through posting, reading and commenting.
Download TalkCampus for free from the Apple App Store or Google Play Store. Sign-up using your student email address and verify your account. Start talking with a global community.