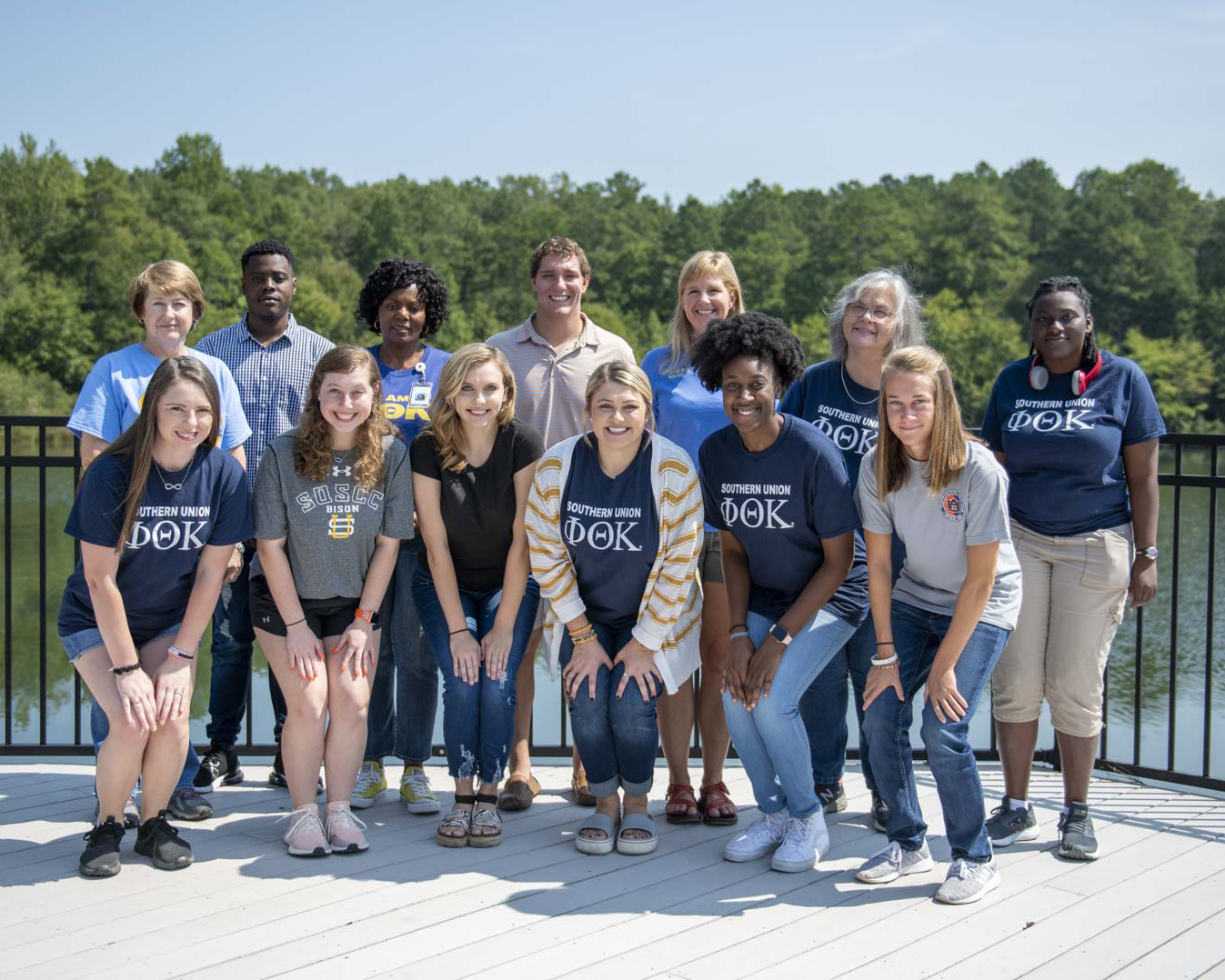 Phi Theta Kappa is an international organization for recognizing academic achievement in two-year Colleges.
The Iota Iota chapter at Southern Union was chartered in April 1957. It has a rich tradition of excellence, including regional and national honors. This honorary concentrates on the hallmarks of leadership, fellowship, service, and scholarship.
Membership in Phi Theta Kappa is extended by invitation only. To be eligible, a student must have an overall GPA of 3.50 or higher. In addition, the student must have completed twelve hours at Southern Union and be enrolled during the semester invitations are issued. The GPA and hour requirements exclude remedial and orientation course work. Members must maintain an overall GPA of 3.25 or higher.
Phi Theta Kappa members are recognized for their academic excellence at graduation by wearing gold stoles. Membership is noted on each student's transcript, and each member's diploma will carry the Phi Theta Kappa seal. For more information on membership in PTK, contact Shondae Brown, Malorie Hayes, or Dr. Pam Horn.