Southern Union State Community College is one of a select few community colleges to offer a comprehensive program of fine arts.
Our music, dance, and theatre programs have a rich history of accomplishments. Our faculty are highly qualified professionals who are dedicated to providing effective instruction and performance opportunities for our students.
Students take courses in their respective field, participate in the productions of the Fine Arts department, and culminate their experience with a trip to New York City for a Carnegie Hall performance, classes, workshops, and fun. Two year tuition scholarships are available for students in the fine arts programs. At Southern Union, you can have it all!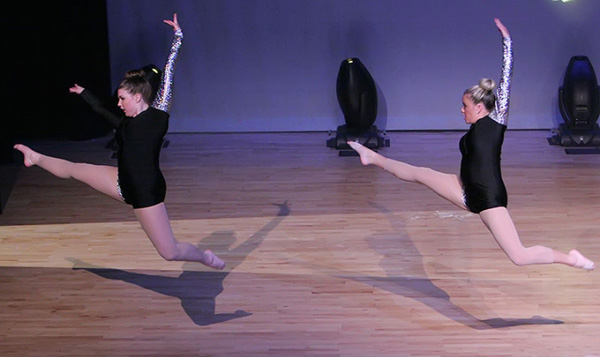 Fine Arts Productions
Productions of the Fine Arts Department are held on the Wadley Campus. All Music and Theatre productions are located in Brazeal Auditorium unless otherwise noted. The Dance show will take place in the Renaissance Center Theater. All performances begin at 7:00 p.m. CST unless otherwise noted. Matinées begin at 2:00 pm CST.
For some performances (Christmas Concert, Spring Show and Dance), all tickets must be reserved in advance. Call the business office at 256-395-2211 extension 5113 to reserve tickets. For other performances, tickets are available at the door. Students with current student identification cards, faculty, and staff are admitted free.
Area High Schools are invited to attend productions of the SU Fine Arts Department. If you would like to bring a student group to one of our morning performances for high school students (juniors and seniors), please contact Alyson Skinner at askinner@suscc.edu
---
Language Arts Tournament
In conjunction with the Language Arts program, the Fine Arts program hosts a tournament each year which provides opportunities for high school students to perform and compete in nine areas: poetry, art, theatre, music, dance, literature, extemporaneous speaking, cultural literacy, and composition.
---
Scholarship Opportunities
Southern Union offers Performing Arts Scholarships in music, dance, theatre and technical production. The scholarships are awarded by audition/interview each spring. Auditions are by appointment only. Performing Arts Scholarships pay tuition and select fees for up to two years. In return, scholarship students are expected to meet certain requirements.
Students with skills and experience in lighting and sound are encouraged to apply for technical production scholarships. Performing Arts Scholarship students may pursue a major in any field. The scholarships are not limited to students who choose a fine arts major for their academic studies. Performing Arts Scholarships are contingent upon the student's meeting all requirements for admission to the College. All students on Performing Arts Scholarships (Dance, Music, Theatre, Technical Production, Presidential) must meet the requirements and abide by the rules in order to maintain their scholarship.
Students interested in applying for a performing arts scholarship must complete the required application forms and schedule an audition. To receive an application packet and to schedule an audition, contact us by phone (256-395-2211), mail (P. O. Box 1000, Wadley, AL 36276) or email as indicated below:
If you have any questions about the fine arts programs at Southern Union, please contact Dean Steve Spratlin.
---
Fine Arts Camp | July 20 & 21, 2022
All students will receive instruction in Dance and Music, with intensive instruction in the area of your choice. Groups may be divided by age and/or skill level. Cost of camp is $162.00.** Please make checks payable to SUSCC. Please include an additional $15.00 if you wish to purchase a camp t-shirt. Mail the registration form below and your check to:
Steve Spratlin, SUSCC
P. O. Box 1000
Wadley, AL 36276
REGISTRATION DEADLINE: Monday, July 11, 2022