Cleria Huffman- Brazil
Cleria came to the U.S. in July of 2006. Her English proficiency level was Elementary when she enrolled in Southern Union ELL Program in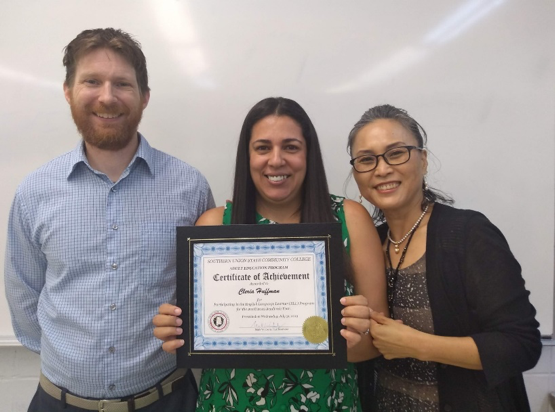 Spring semester of 2018. She has been working very hard at her English both during day classes and at home where she uses Burlington English Distance Program. Now Cleria's English is Upper Intermediate. ELL instructors equipped her for her citizenship interview. In February of 2019 she took her citizenship test and passed it. Cleria took her oath the same month and became a US citizen! She is now studying to take her GED exam. Mrs. Huffman received a CPR and NorthStar Digital (computer literacy) certificate through Adult Education of Southern Union State Community College. "English Language Leraner's Program at Adult Education of Southern Union State Community College has helped me to connect with the local community, find friends and fellowship." Cleria has befriended a special needs student in the class and has been instrumental to help the deaf lady acquire a CPR certificate. Mrs. Huffman has become a liaison for the Adult Education in the international community. Once Cleria obtains her GED she plans on enrolling into Southern Union to further her education in the medical field. She wants to be a physician's assistant.
---
Pia
---
Imke Borawski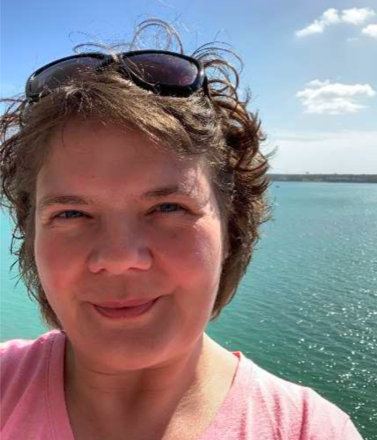 Hello, I am Imke from Germany. A job opportunity in the automotive industry brought us to the Auburn area 1.5 years ago. With a teenager at Auburn City School system I want to find my way in the English language and U.S./ Alabama culture. Although speaking English I needed more; How is life in the South? What is important to get adjusted in the area? Where is the right place to increase my English skills and to practice these? Where to find other people from foreign Countries to communicate and exchange experiences? The ELL class of Southern Union State Community College was all the answer! Brilliant teachers, competent and experienced, welcomed me in their classes, with classmates from all parts of the world. I started to learn, explore and communicate in an intercultural environment, found answers to my questions- and have a lot of fun!
Thank you, Southern Union, for this fantastic opportunity!
---
Ana Rosa L.
"To learn English nowadays has been helpful to many people getting better job, better communication and travel. Also, everywhere in the world it's the more spoken as an international language. The reason for me to continue learning English is to acquire creativity, open my mind to new ideas, new experience and, new learning."
---
Rodrigue N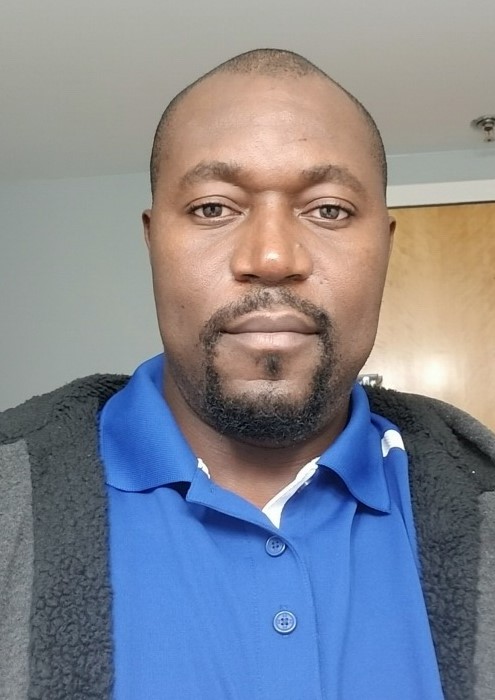 "Adult Education English Language Learner classes are very important to me because they help me improve myself in reading, writing and comprehension skills. First of all, I didn't know where to start or where to go until I found out about Adult Education classes. Coming from a French culture, I am very grateful for this opportunity presented to me to learn English language. I never thought I could express myself or communicate in English. Ever since I have started with classes, my friends, coworkers and people around me understand me better than before. I really feel comfortable and confident. Thank you so much to all the team in place to help people learn English. Moreover, I have already passed three GED's subjects and I feel myself much closer to the college."
---
Leandro Udala Correia da Silva
"Learning English can help you to see the world differently. It is a powerful language that connects people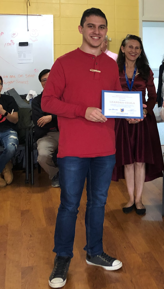 around the world.I did not understand the necessity of learning another language until my first trip outside my country. Everybody knew to speak English, even though that country does not have English as its official language. It was weird when people tried to talk with you, and you could not reply because you did not understand them. After that experience, I decided to learn it.
Studying English gave me new friends - I never imagined having friends from countries so distant and different. Learning about new cultures helps you to understand why they do some things differently than you, how they think; it teaches us to respect the differences.I am grateful to the English Language Learner program of SUSCC, and its teachers for all efforts to teach us, internationals. It was a great experience that I will carry with me all my life."
---
Carmen F.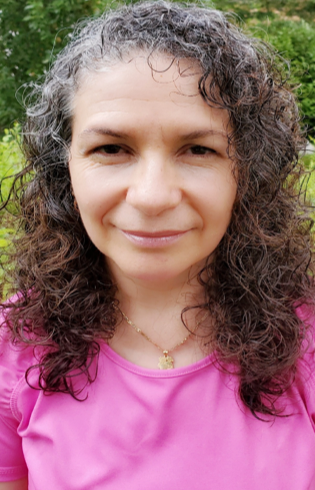 "English classes are giving me the opportunity to be more independent. They are improving my communication in my work environment , helping me express my ideas better, and allowing me to learn from other people and other cultures. Learning English gives me more security and benefits to my quality of life. It's very interesting learning another language, and I would like to thank Southern Union State Community College for giving me the opportunity to be here and meet the nice, attentive teachers who care that all their students learn English. Thank you."
---
Baris K.
"I am Baris. I am from Turkey. I have been an online student of Southern Union Adult ELL Program.
It started in March. The online live classes cover all language skills: Listening, Reading, Writing, Speaking. It has not been only knowledgeable and informative but also interesting and enjoyable. I recognize that the online classes greatly contributed to my English language proficiency. Mostly it helped me improve my pronunciation and vocabulary. I have also gained experience in participating in online classes; this is an additional skill for me technically speaking.
Let me emphasize that online classes are highly beneficial for internationals to improve their English proficiency. Besides, these classes helped me integrate in the American community. In my view this is another significant aspect of the course.
In addition to learning in class we are advised and provided with many resources such as Burlington English. I greatly benefited from Burlington English to improve my pronunciation and vocabulary. It also helps students to accustom to daily life.
Last but not least, I have been provided with a unique chance to make international friends and exposure to other cultures. I would like to express my special "Thanks" to my instructors Cely and Abigail for their effort and commitment.
I am excited about my ELL online classes and would like to encourage international students to enroll. I assure you will greatly enjoy them."
---
Na Yeong