Basic Technology Requirements
If you register for distance education courses (online, hybrid online, or virtual) at SUSCC, you must have the necessary technology for accessing Canvas course materials and completing activities. This means having access to a computer running on an up-to-date Windows or Mac operating system that is connected to reliable high-speed Internet. This computer must also be equipped with a working webcam and microphone.
Note: Chromebooks and computers running in Windows S or SE mode are not compatible with the test proctoring software used in many online courses.
Note: In addition to these technology requirements, online students must also possess certain Technical Skills to be successful in an online class.
Computer Specifications for Online Classes
Before registering for a Distance Education course (online, hybrid online, or virtual), be sure you have access to a computer that is compatible with Canvas and the test-proctoring services used in those courses.
Canvas recommends regularly updating your computer operating system and browser with the latest security updates and upgrades. Using a computer no older than five years with at least 1GB of RAM produces the best experience. Visit the Canvas browser and computer requirements web page for more details.
Online test-proctoring will be required through Respondus Lockdown Browser and ProctorU as determined by the instructor. For many courses, both of the listed proctoring services will be used. These test-proctoring solutions will require the download of proprietary software to your computer. You must have administrator rights to your computer to download the required software.
Technology requirements for individual courses may vary, and your course may require additional hardware and/or software. See the course syllabus or contact the instructor for additional technology requirements.
Webcam, Microphone, and Speakers
Distance education students must have a working webcam, microphone, and speakers attached or built into their computer. Headphones are not permitted during proctored exams or quizzes.
Web Browser Requirements
For best performance, Canvas should be used with the latest release of Chrome, Firefox, or Safari.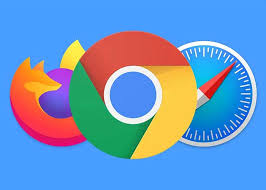 Your browser should notify you if there is a newer version available. You can verify that the browser you currently use is up to date with the browser checker tool located in the Canvas Guide: What are the browser and computer requirements for Instructure products? This Canvas Guide also contains more information on computers, mobile devices, browsers, and troubleshooting problems.
Important troubleshooting tip: If you experience problems with Canvas or it behaves in an unusual way, try a different browser. All three of the recommended browsers may be downloaded free from their websites.
Respondus Lockdown Browser requires downloading and installing the institution's licensed browser to your computer. Check out the computer requirements for installation of the Respondus Lockdown Browser.
ProctorU requires downloading the Guardian Browser for Live+ proctoring. Find the list of supported computer operating systems for ProctorU here.
Mobile Devices
The Canvas interface was optimized for desktop displays, so smaller screens, such as phones or tablets, may not display correctly. For the best user experience on a mobile device, please download the Canvas mobile application from the Apple store or Play store (Android). These mobile applications require the latest Android or iOS versions.
Canvas support offers limited help for mobile browsers. For additional details, please reference the limited-support mobile browser guidelines.
Third-party applications integrated with Canvas may be required in your course. These might not work on a mobile device (phone or tablet). Also, some instructors won't allow them to take tests.
Note: It is best to use a computer, rather than a mobile device, for most of your activity in a distance education course.
Tests required through ProctorU cannot be completed on a Chromebook, mobile phone, and some tablets. See ProctorU's Equipment Requirements for a list of devices that are not compatible.
Tests required through the Lockdown Browser may be completed on an iPad if allowed by the instructor. All other tablets and phones are not compatible.
Internet Connection Speed
Along with compatibility and web standards, Canvas has been carefully crafted to accommodate low-bandwidth environments.
It is recommended to have a minimum Internet speed of 512kbps.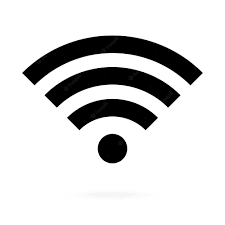 Be aware that technologies used in individual courses vary. See the course syllabus or contact your instructor for additional technology requirements.
A strong internet connection is vital when using test proctoring software to avoid disconnections and to decrease buffering pauses while viewing videos.
Note: WiFi connections are available for use in most campus areas. You may connect to the SUSCC student WiFi without a password.
Important troubleshooting tip: You should use an Ethernet cable to plug your computer directly into the modem while taking a test to ensure a strong connection.
How can I determine my current Internet speed?
Emergency Laptop Loan Program
In the event of an emergency, Southern Union has a limited number of laptops for loan through the Learning Resource Center (LRC). You must be a registered student to borrow a laptop for the current semester. Complete the Technology Request Form, and your request will be considered on an individual basis.
Adobe Acrobat Reader
Adobe Acrobat Reader software is the free global standard for viewing and printing PDF documents. It is the only PDF file viewer that can open and interact with all types of PDF content. Get the Free Reader Download.
Zoom
Zoom is a conferencing tool used to hold virtual class meetings and can also be used for tutoring or help in any course. You will access an individual Zoom meeting through a link provided by your instructor in an email, or for class meetings, your instructor will probably instruct you to use the Zoom link in the left navigation of your Canvas course. A student must enable or install a browser extension before accessing Zoom on their computer for the first time.